Protective Security, Inc was founded on October 1971. We are a systems integrator providing expertise in all forms of electronic and physical security.


Intrusion/Burglar Alarms
Access Control
Closed Circuit Television (CCTV)
Intercoms
Digital Video Recording
Fiber Optic Systems
Telephone Systems
Sound Masking
Now with 45 years of business, our principals bring an aggregate of almost a century of security systems experience to the table. We offer consulting and design services as well as sales, installation and repair of physical security systems, tailored exactly to your needs and budget. We never lose sight of the fact that security budgets rarely reflect the true security needs of an organization so we use our best experience in designing systems which are as close as possible to the real needs of an organization but always within the realities of a limited budget.



For closed circuit television we provide equipment from most major manufacturers and several smaller ones with unique products. We are heavily into fiber-optic transmission, digital video recording and transmission and now are able to provide clients with CCTV capabilities over their own internal LAN/WAN networks and the Internet.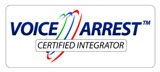 ALL EMPLOYEES OF PROTECTIVE SECURITY, INC., ARE FULLY LICENSED BY THE MARYLAND DEPARTMENT OF STATE POLICE, THE VIRGINIA DEPARTMENT OF CRIMINAL JUSTICE SERVICES, THE CITY OF WASHINGTON DC AND THE STATE OF DELAWARE.


VA-DCJS # 11-2463
MD Lic. # 107-345